Aniseed Honey
TASTING NOTES: The taste of licorice
SERVING SUGGESTION: Mix soy sauce, lemongrass and red chilli with a little Aniseed honey for a refreshing marinade for salmon.
This honey is inspired by an old Dutch folk remedy for sleeplessness. Simply add a teaspoon of this aniseed and honey infusion into a mug of warm milk and you'll sleep like a baby!



Regular price
Sale price
$7.00 USD
Unit price
per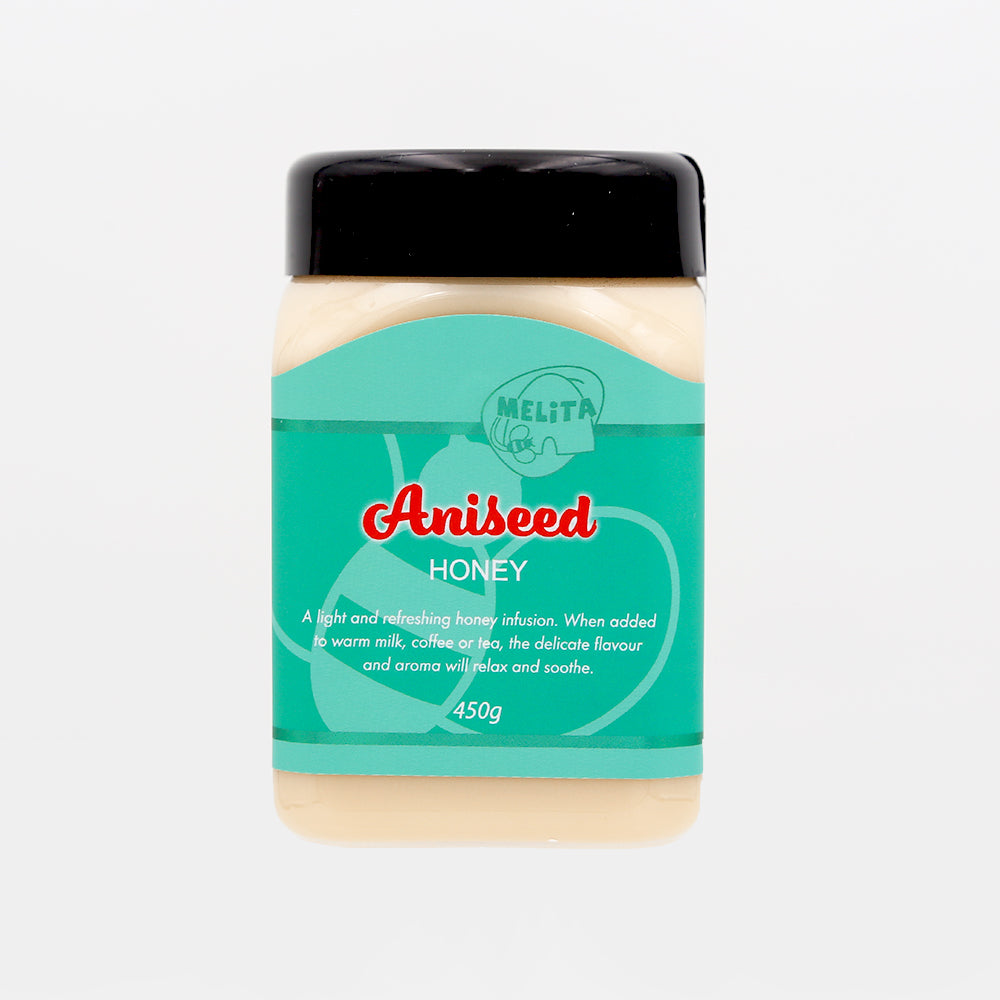 Lovely flavour
This honey is great in hot milk before going to bed, a very soothing drink with a nice aroma. Will definitely buy again, especially for the colder months.
Aniseed Honey
Absolutely love the taste and I can't find it anywhere else. I ordered 5 jars!
Unbelievable
Aniseed honey is the most surprising combination. It's not too sweet and not overly aniseed but a wonderful marriage of the two flavours.
Delicious aniseed flavour
Used this in warm milk and it was delicious. Reminds me of aniseed sugar cubes given to me by an aunt in holland.
Awesome
Fantastic liquorice taste. Love it.