Bee Pollen Granules
Bee pollen is a mixture of flower pollen, nectar, enzymes, honey, wax and bee secretions.

Bee pollen contains over 250 biologically active substances, including proteins, carbs, lipids, fatty acids, vitamins, minerals, enzymes and antioxidants. Bee pollen is loaded with a wide variety of antioxidants, among them flavonoids, carotenoids, quercetin, kaempferol and glutathione. Antioxidants protect your body against potentially harmful molecules called free radicals.

For everyday use take one teaspoon daily with meals. Bee pollen can be taken as is, mixed with fruit juice or sprinkled over cereals. Do not add bee pollen to hot drinks or porridge as the heat will destroy some of the beneficial properties. 


Regular price
Sale price
$11.00 USD
Unit price
per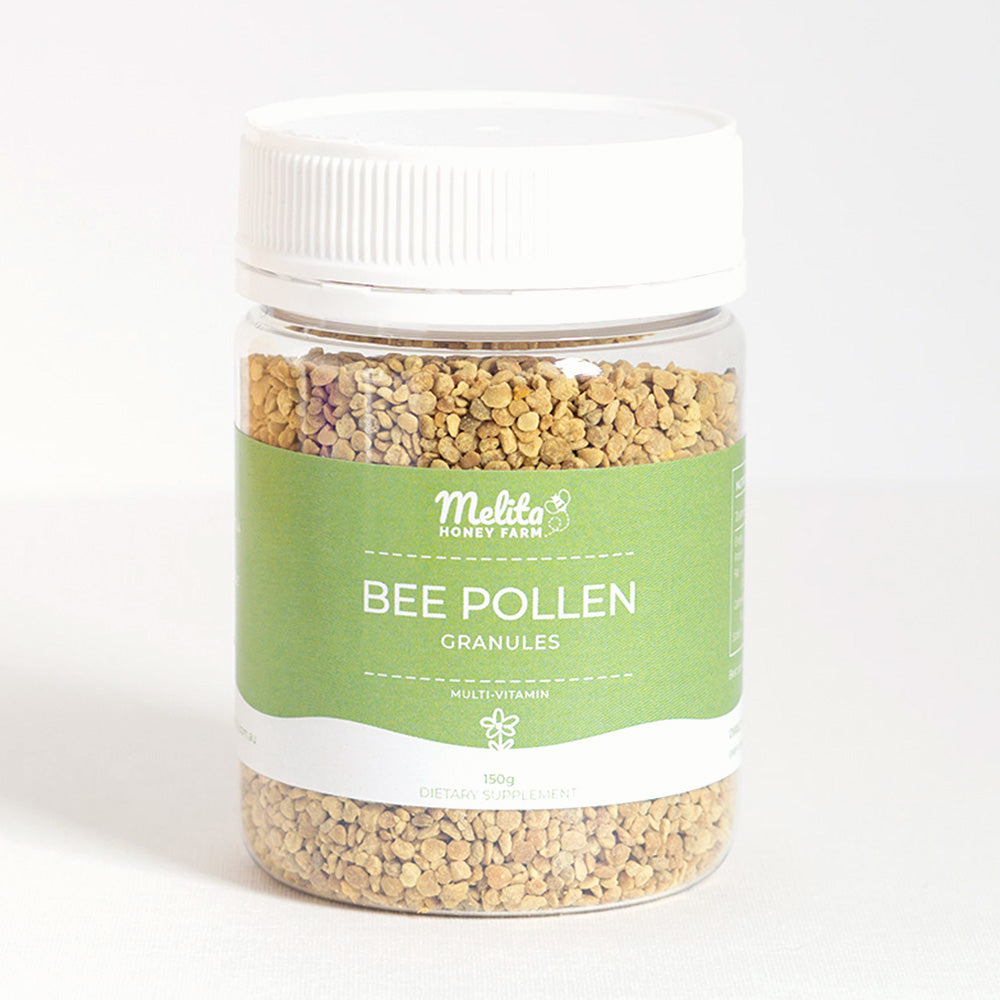 Bee pollen granules
I have first thing in the morning and just before bed. I have noticed a significant increase in energy levels and stamina through out the day. Highly recommended.
Great tasting granules
Very palatable not sour - would like to know flower source.
Thanks for your review John. Our Bee Pollen is sourced from bush country - so it contains pollen from a wide number of different Australian floral sources. It is not harvested from any commercial crops.
Bee pollen
Great product . Can feel the boost to my energy levels
Hay fever mitigator
If you suffer from hay fever you need something to help counter the irritation caused by pollen. Bee pollen from your local area makes perfect sense. Pollen from interstate or overseas will not contain the specific plant pollens found in the local product. It is also delicious!
Healthy & absolutely delicious
I love Melita Farm's Pure Bee Pollen with my carrot & spinach juice. Tasty and full of goodies:) Thank you!