Four Thieves Vinegar with Manuka Honey
During the gruesome days of the Black Death in France in 1628 the homes of the dying were being ransacked.

At first the authorities did nothing, assuming that the foolish thieves would die of the plague. However the robberies continued and people began to wonder why the robbers had not become ill and died. It was then that the authorities began to pursue the thieves... to discover the secret of their immunity to the Plague.

Four thieves were eventually caught and were condemned to be burned at the stake for their crimes. However the king of France offered to mitigate their sentence if they would reveal their secret in how they had been avoiding death by the plague.

The thieves told all revealing a secret blend of aromatic herbs steeped in vinegar.

All four thieves were then hung.

Their lasting legacy is this tonic which has powerful properties and is still used in France today.
We have found an ancient copy of the recipe of this healty tonic and decided to give it a little modern twist through the addition of Tasmanian Manuka Honey. Manuka honey has well known health promoting properties, and its addition into this ancient tonic takes it to another level.
Regular price
Sale price
$17.00 USD
Unit price
per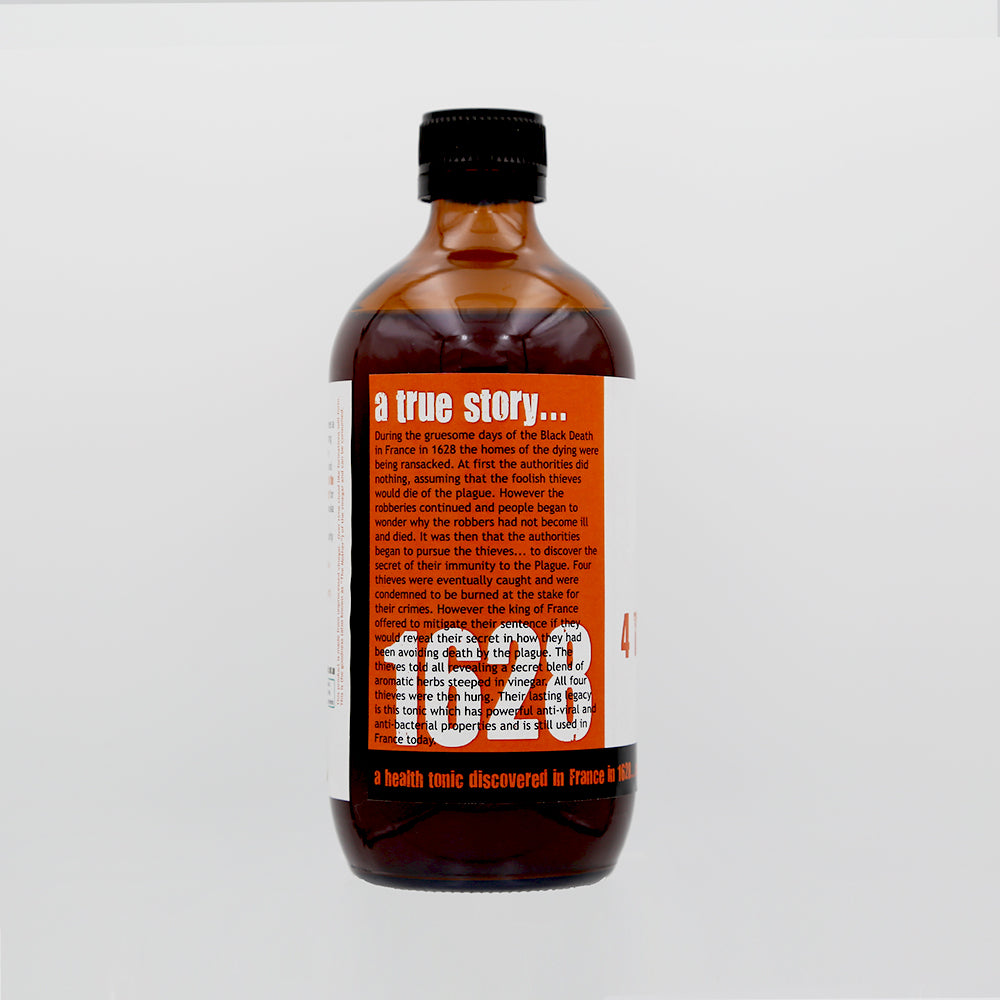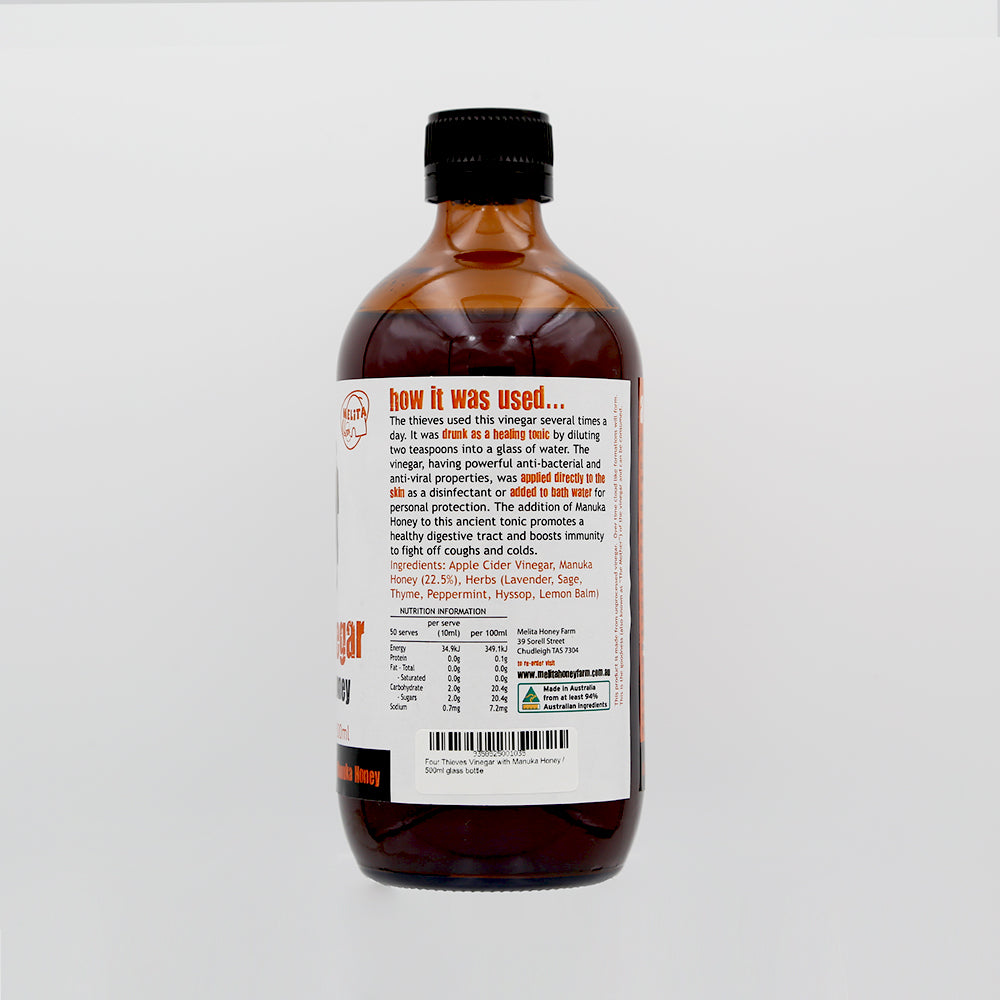 Excellent results over time
I have used the Four Thieves mixture on daily basis (2 tsp in a glass of water) for about 30 yeats. Over this time, neither my wife or I have had a cold, flu or COVID. Highly recommend its use daily. Cheers, Bob.
Four thieves vinegar
100 💯 love this product. Use it both as a hot torture to stave off colds and flue and have used it as an antiseptic on my skin great results.
🐝
Love it. And drink it as good as every day added to some water. Love your shop too but moved to the mainland. Looking forward to see you on our next visit. 💕
4 Thieves Vinegar
I have found this product as well as Apple Cider vinegar great for staying healthy
Quentin Tuxen
Quentin Tuxen Had a stubborn chesty cough and it was gone in a couple of days