Honey Chocolate Paste - Original (220g)
TASTING NOTES: Honey and Chocolate... a captivating combination
SERVING SUGGESTION: Add a generous teaspoon to a mug of warm milk for an instantly delicious hot chocolate, or add it to your favourite coffee for a honey mocha.
Melita Honey Chocolate Paste is the sweetest combination of dark Belgian chocolate, cocoa powder and honey. A creamy, spreadbale and deliciously yummy treat the whole family can enjoy.
Regular price
Sale price
$8.00 USD
Unit price
per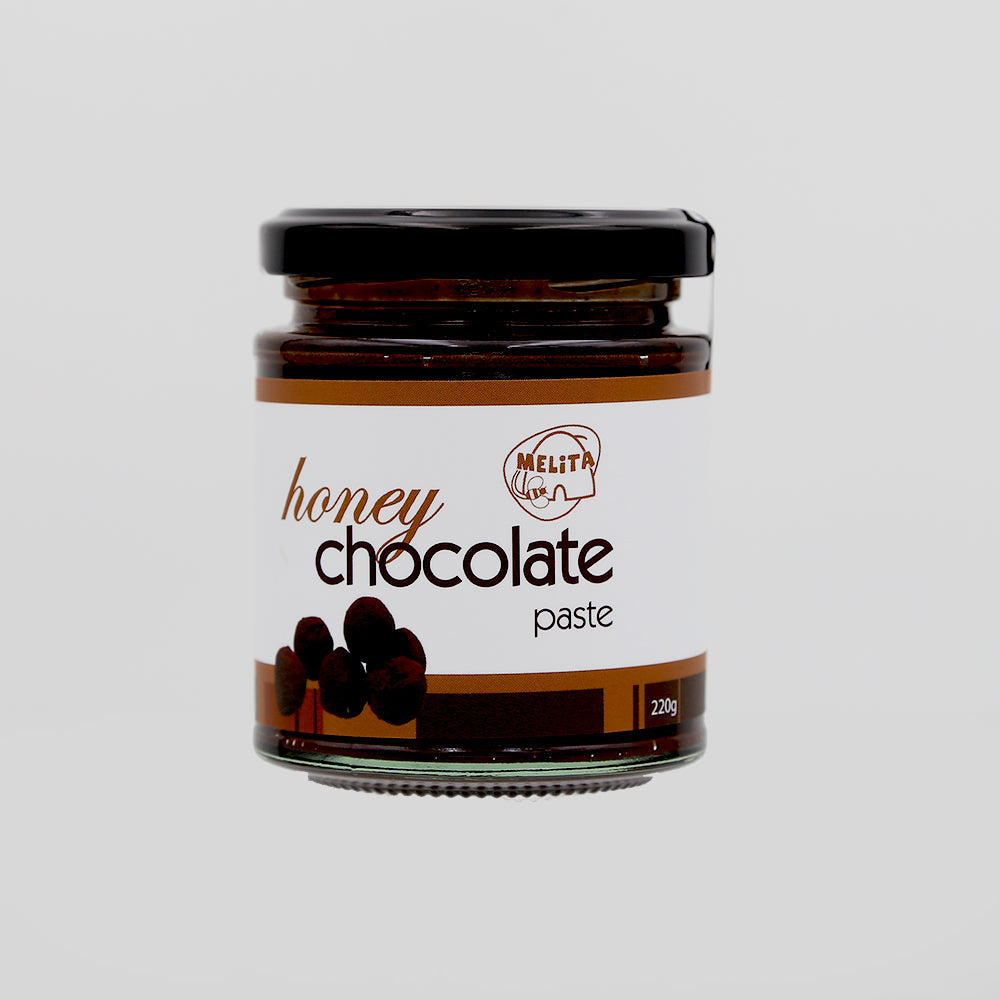 Out of this world!
This honey is so delicious, I want to eat the whole lot straight out of the jar 😂 !!
I don't usually write reviews but I'm basically crying because it's so delicious, I kept going back for more!
I love it so much it's my new favourite flavour in the whole world (aside from sticky chewy dried bananas, and I must sample these flavours together!). I had to come review this item immediately haha. Decadent Belgian chocolate MAGIC, delightful honey, so perfectly balanced. Mouthwateringly good. Goodbye Nutella !