Pepperberry Honey
TASTING NOTES: Savoury and mild with Pepperberries, crushed garlic, celery and herbs.
SERVING SUGGESTION: Glaze your beef roast with an equal part of Melita Pepperberry Honey and fresh lemon juice by brushing the mixture on 5 minutes towards the end of roasting.
To make Melita Pepperberry Honey a fragrant blend of herbs and spices are freshly crushed and roasted before being infused into a sweet and mellow honey.
Regular price
Sale price
$6.00 USD
Unit price
per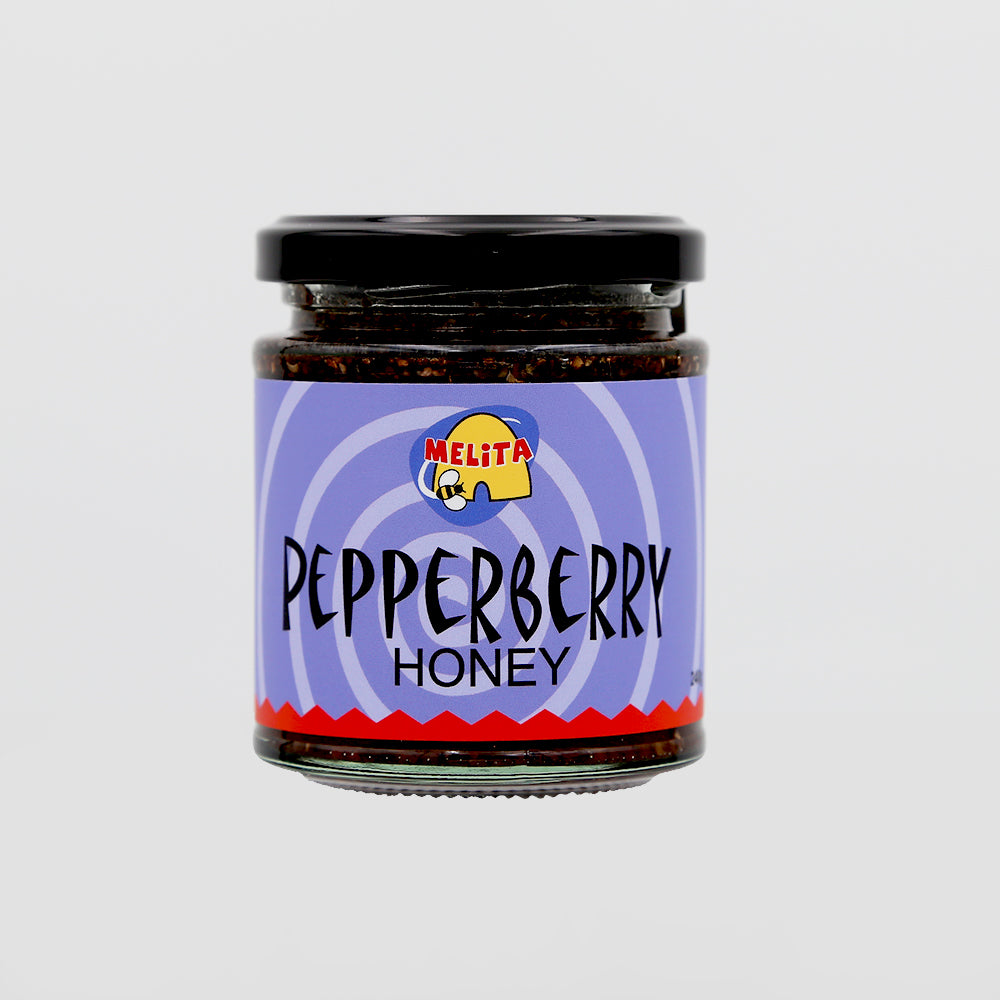 Honey
Ok Honey, thought it might have more of a pepperberry taste.
My Niece
My niece who lives in Ireland tasted Pepperberry Honey when in Tasmania 5 years ago and fell in love! Ever since then I send her a couple of jars for Christmas which send her into raptures! She just loves your Pepperberry Honey so thank you from her and me.