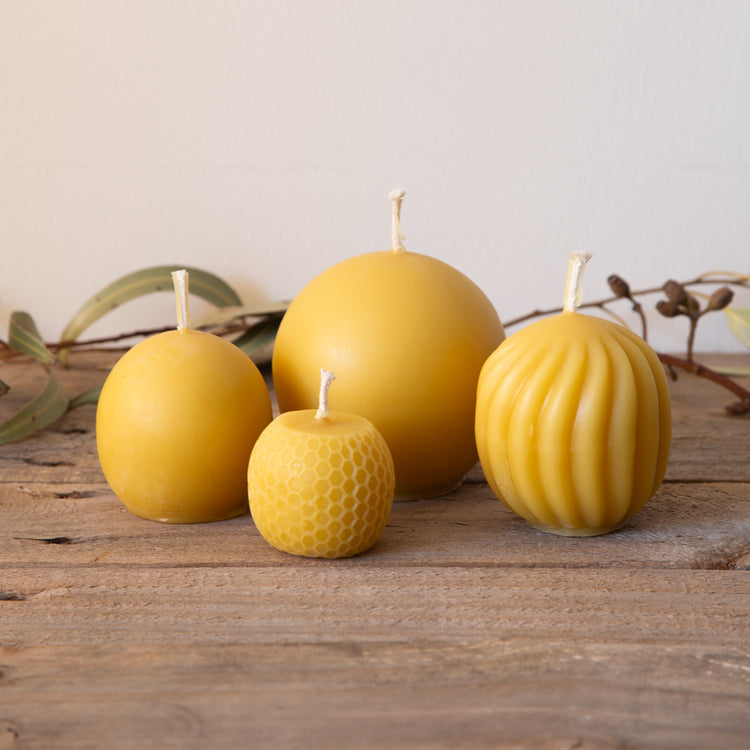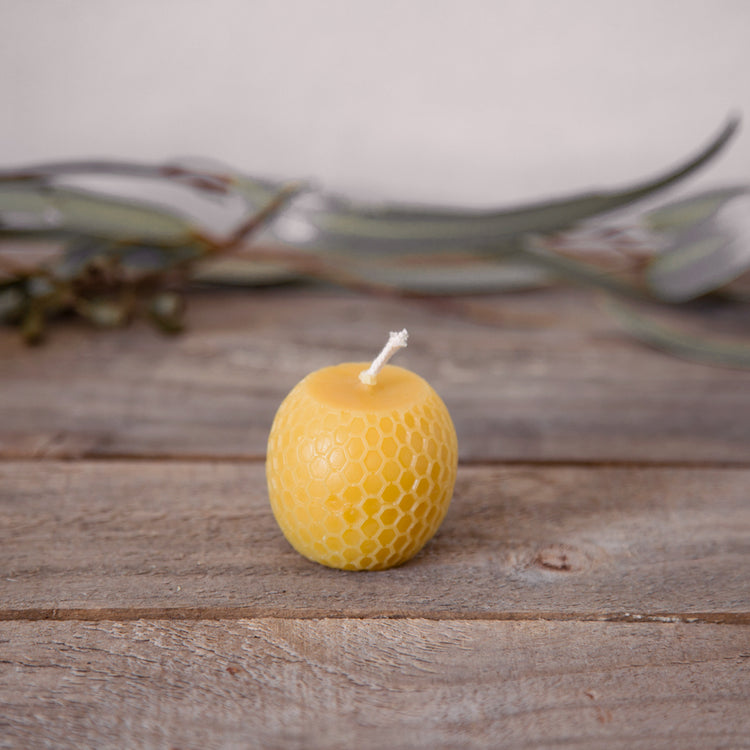 Skip to product information
Spherical Beeswax Candles
100% pure Tasmanian beeswax, hand poured candles.
Natural cotton wick.
Regular price
Sale price
$6.00 USD
Unit price
per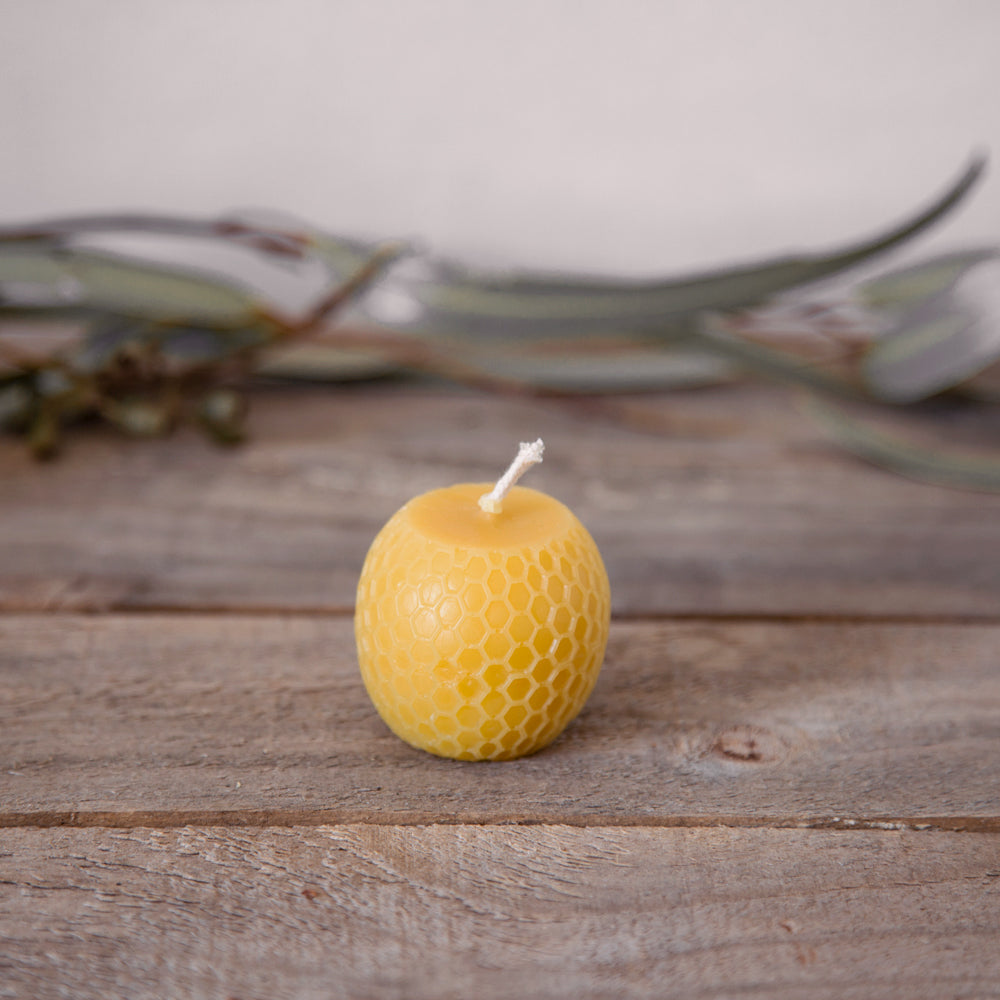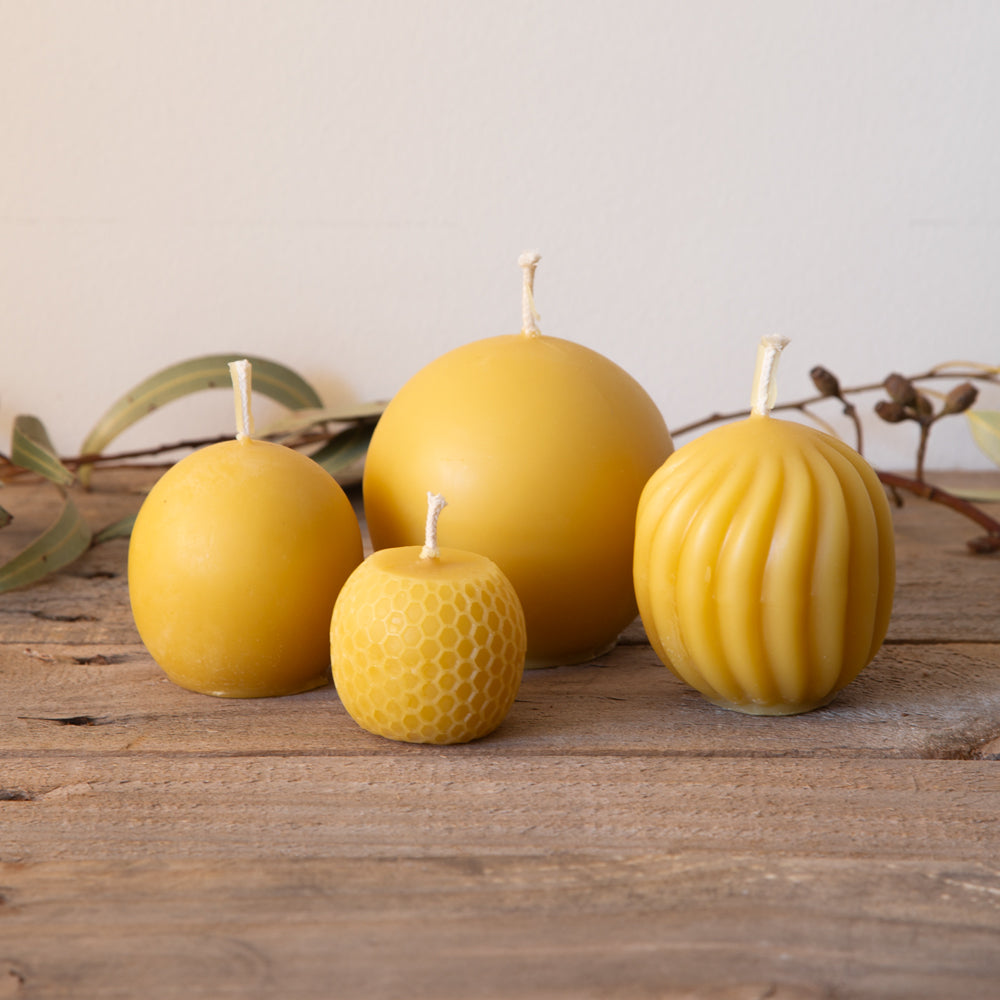 All Natural Beeswax Candles
Melita Beeswax Candles are made using 100% pure Tasmanian beeswax so they burn for a long time, smell delicious and burn clean, so no toxic fumes fill your home. Each candle is hand wicked using natural cotton and hand poured. Mix and match your favourite shapes and sizes. Perfect for a gift!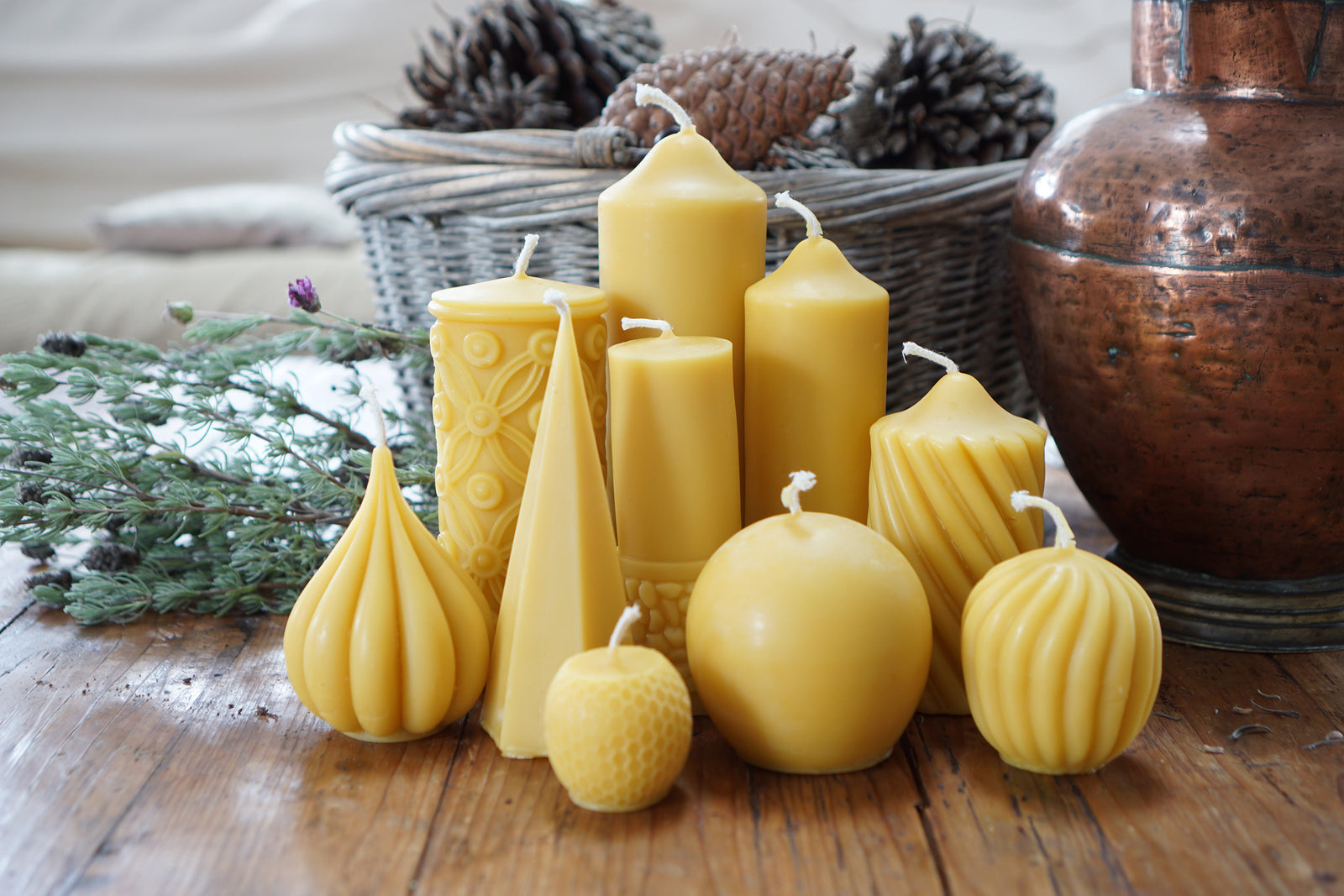 Why Beeswax?
Healthy
Unlike paraffin with chemicals that can harm your health, beeswax gives off no soot, smoke, or chemicals, and even releases negative ions, which can help purify the air.

Natural Scent
Beeswax smells perfectly natural without any added artificial fragrances. The scent is subtle, sweet and calming.

Long Lasting Burn Time
Even though beeswax is more expensive, it burns longer than soy or paraffin candles so it's worth the extra investment.

Eco-Friendly
Our beeswax is sustainably sourced from local Tasmanian bee hives, where the bees are very well looked after.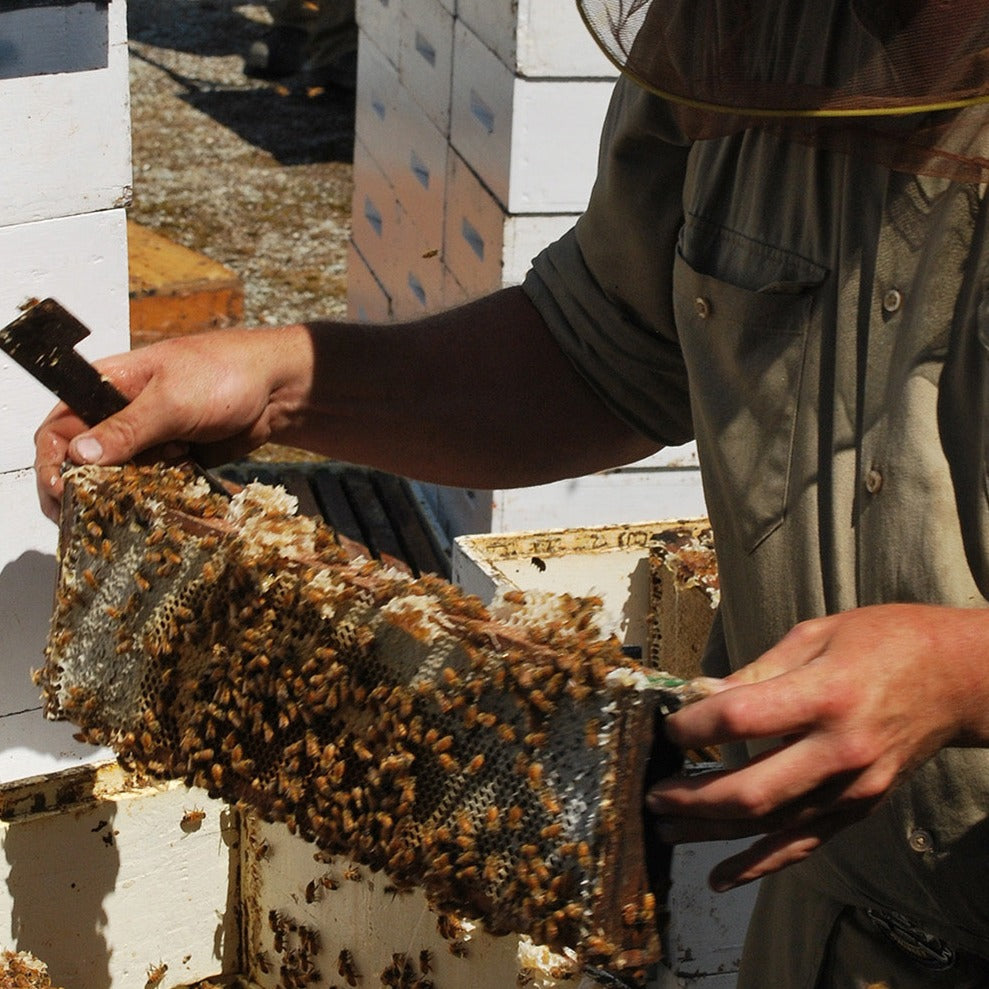 Handmade in Tasmania...
Melita beeswax candles are hand-poured here in Chudleigh, Tasmania, using 100% pure, locally sourced Tasmanian beeswax.