Apricot Honey
TASTING NOTES: A sweetly candied honey with small chunks of apricot
SERVING SUGGESTION: Baste lamb roast with a mixture of Melita Apricot honey, cardamom, thyme, a little sea salt and pan juices. Accompany with slow roasted apricots.
Melita Apricot Honey is made by whipping finely cut pieces of moist apricots through a softly crystalised honey.
Regular price
Sale price
$7.00 USD
Unit price
per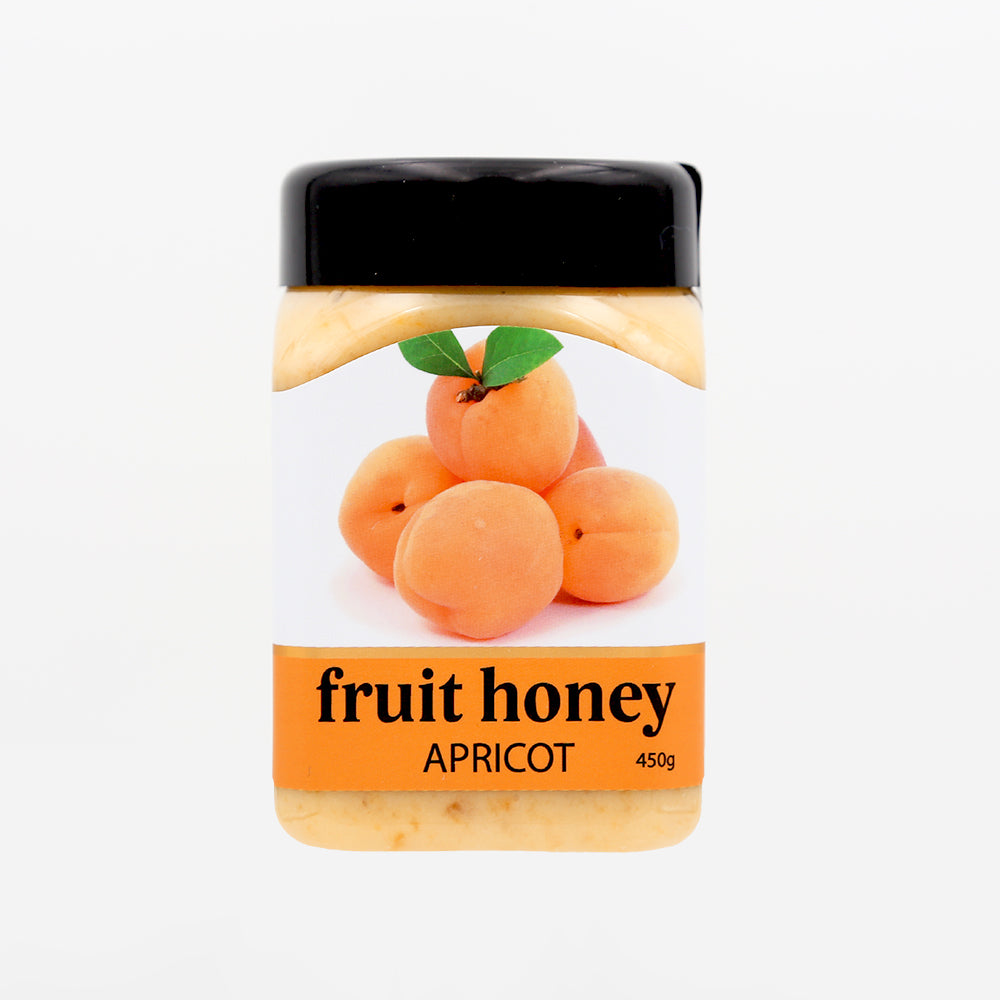 Fabulous Sweet and Savoury Honey Products
I was absolutely blown away with the honey products at Melita Honey Farm, on a trip to Tasmania in 2022. I will never buy plain honey from the supermarket ever again... instead I'm going to be a lifetime customer of Melita Farm. The range of products is amazing, price extremely reasonable (even posted to me in QLD) and the quality is second to none. I highly recommend any of the fruit Honey flavours to add to cakes, slices and even a stir-fry or grilled chicken. I'm a fan of the lemon myrtle with chicken or fish, the pepperberry with steak on the BBQ or the final glaze on a roast, the ginger honey is fantastic with steamed vegetables and in a stirfry and the macadamia nut flavour is brilliant drizzled over a variety of cheeses at the end of a dinner party with friends (or just as a treat for yourself). If you're ever in Tassie, their shop is a Must Visit... a variety of free samples to taste and don't forget to spoil yourself with one of their amazing icecreams too. Check out their website and you'll be in awe. Totally LOVE Melita Honey Farm 🥰
Scrumptious absolutely tasty
It was that good I have ordered more…..need I say anything else….yumo lovely on toast big thumbs up 👍
Apricot Honey
Love this honey, my favourite
Melita Apricot Honey
Two of my favourite ingredients - Tasmanian apricots & honey, smoothly combined into a delectable and indulgent treat - what's not to like?f
Sumshuarsley Great
We first purchased your Honey 2 Years ago on our way to Cradle Mountain...your Town fabulous your Store even better..we purchased Two types then...lemon and Apricot...fabulous product..
Why no outlets in Sydney