Beeswax Shoe Polish
Melita Beeswax Shoe Polish has been made entirely from natural ingredients.
Beeswax will help protect and waterproof, whilst Jojoba oil penetrates and nourishes the leather, bringing back and highlighting the natural colour.
Melita Beeswax Shoe Polish is not just for shoes, but can be used to rejuvenate other leather goods such as belts and saddles.
It can also waterproof teracotta pots - to keep moisture inside the soil.
Made with 100% food safe ingredients this product can even be used to condition your favourite wooden chopping board!
Regular price
Sale price
$14.00 USD
Unit price
per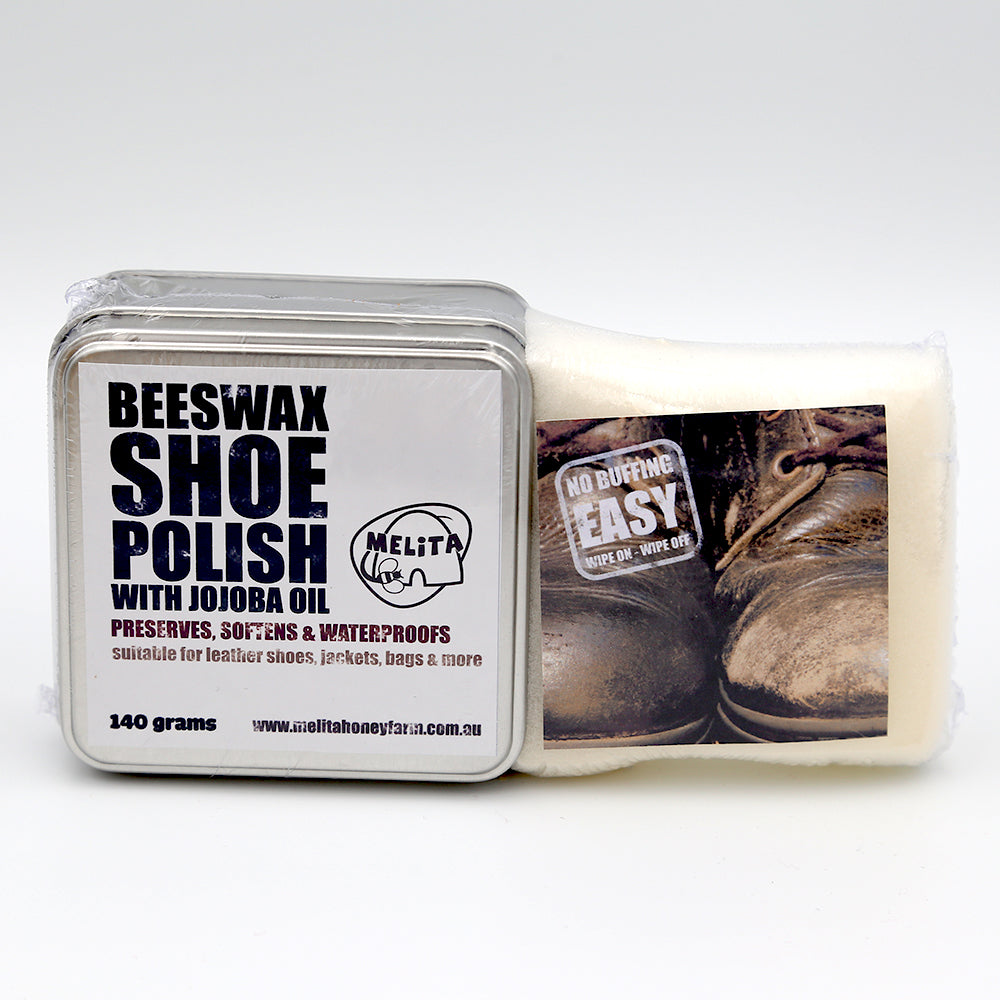 I bought this to apply to fired, underglazed pottery. It gives an excellent, protective and warm ...
Chopping board
I recently purchased an etched chopping board as a gift and wanted to "oil" the board before wrapping it. As I wasn't sure what to use on the board I emailed Melita Honey who suggested their bees wax shoe polish as it made from all food safe oils and wax. It brought out the grain of the wood beautifully and enhanced the quality of the etching on the board. I could not be happier with the results. Thanks to Melita Honey for their quick reply to my emails and great product, it was a pleisure doing business with you!
Regards Chris Lynch