Caramel Honey
TASTING NOTES: Creamy and buttery caramel.
SERVING SUGGESTION: The perfect sweetner for a rich dark roasted coffee.
To make Melita Caramel Honey we swirl a rich buttery caramel info a finely set creamed honey. Try to stop yourself from spooning this honey straight out of the jar!
Regular price
Sale price
$7.00 USD
Unit price
per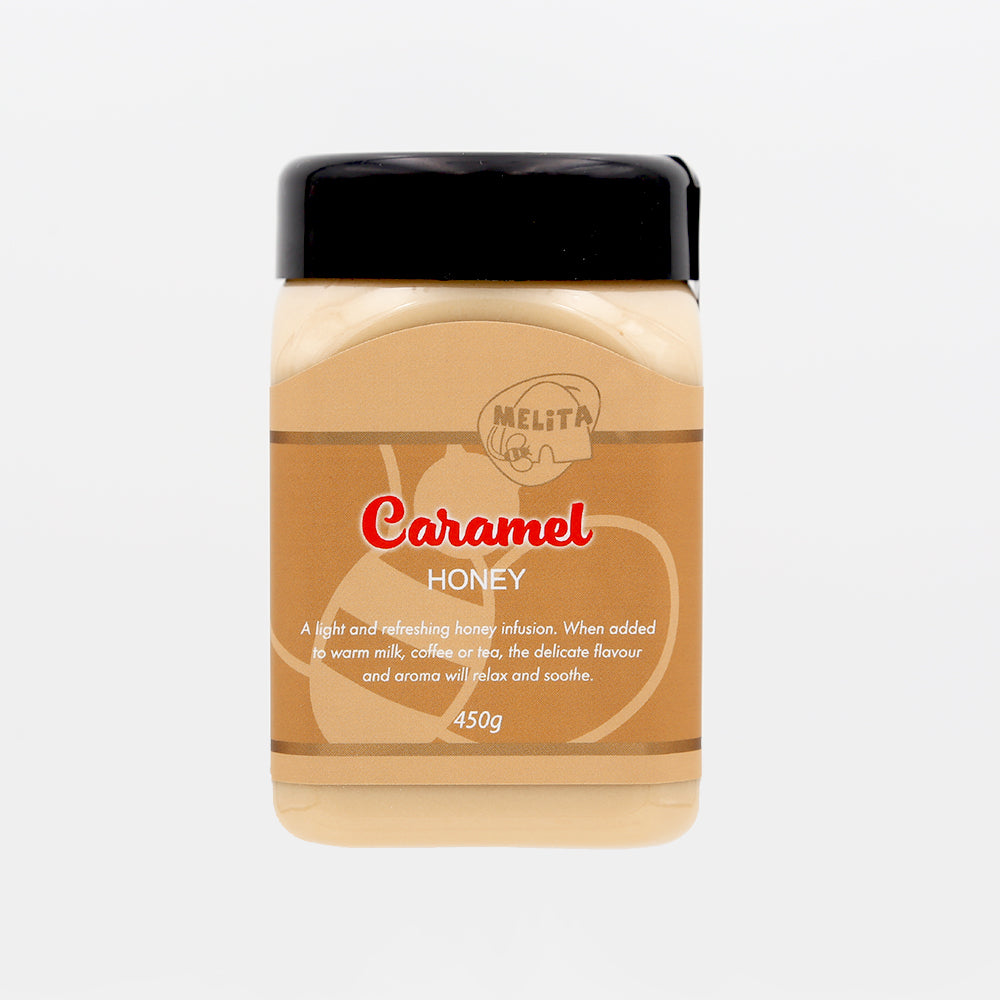 Caramel Honey
Best and most delicious Honey I have ever tasted, so amazing I must have some in my Fridge at all times, crave it like crazy. If you have'nt tried it buy some. Also a special Gift for an appreciated Friend, lasts well.
Caramel honey
Delicious honey, purchased a small jar with others on our recent trip to Tassie, didn't last long when my granddaughter found it. Her mum ordered one for her in my order. Special
Caramel Honey
Fantastic flavour , love it. Nice and creamy
Best Caramel Honey
This was recommended by a friend who visited your Honey Farm, it sounded so amazing I purchased it online as I didn't have time during my Holiday to Tassie to go to the Melita Honey Farm. I arrived home delighted to find it had arrived. So delicious, simply irresistible.
wonderful in milk!
i like this the best in warm milk, gives a lovely caramel flavour without being too sweet. of course, it's good on hot toast too :) i imagine it would be better than a sugary caramel ice cream topping, altho i've not tried that.. yet! :)