Propolis Capsules
Propolis is a resinous substance produced by honey bees from tree buds, sap, and other plant sources. The bees utilise this dark sticky substance to fill up any cracks and smoothing of the inner layer of the hive. Propolis is a complex natural substance that contains phytochemicals, flavonoids, organic acids, vitamins and minerals. 

Propolis has mild antibacterial characteristics and antioxidant activity, so it can help to fight free radicals formed in the body. Propolis is commonly used to support the body's immune system.

Each capsule contains 500mg of Propolis. 180 capsules.

Cautions
Propolis may cause allergic reactions. If irritation or swelling of the mouth or throat occurs, discontinue use. Propolis may cause skin irritation. Test before use. If symptoms persist, consult a healthcare professional.
Regular price
Sale price
$27.00 USD
Unit price
per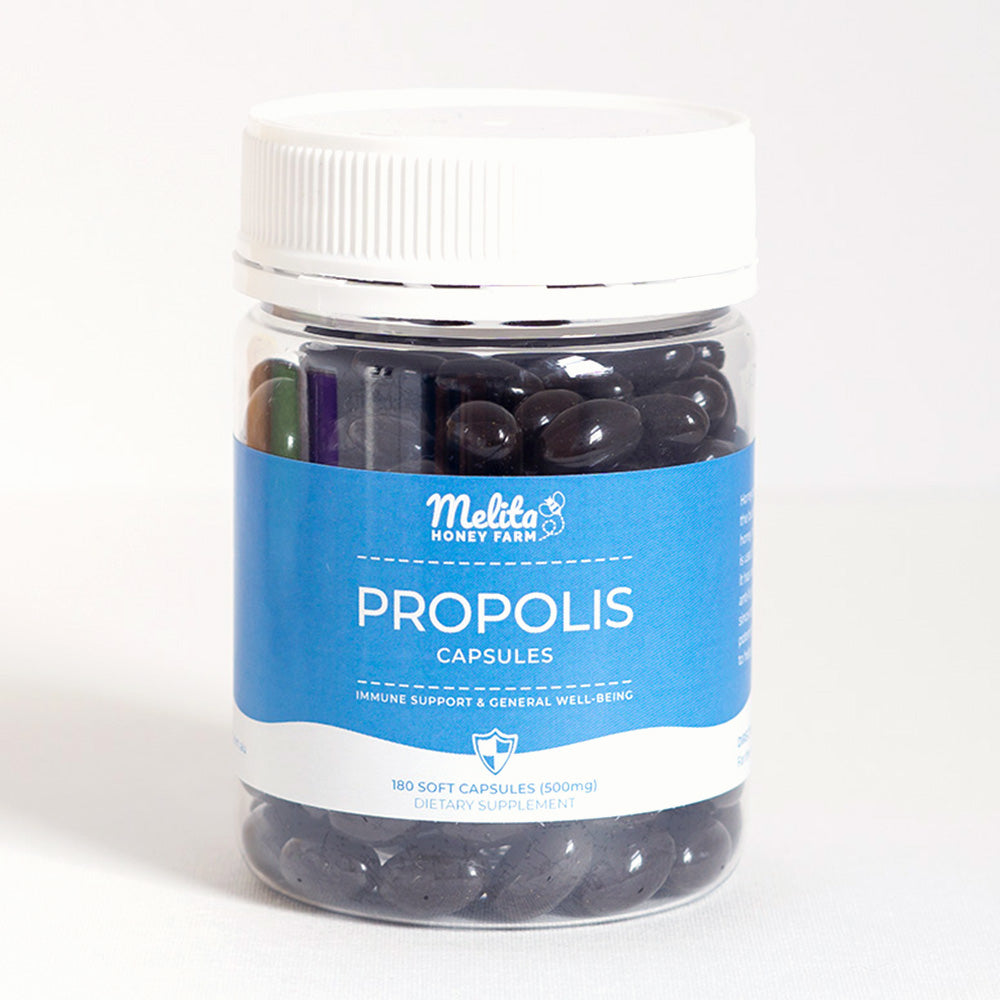 My favourite product
We take 1 every day. Shame we especially wont be able to buy this pure product.