Royal Jelly Capsules
Each capsule contains the equivalent of 1500mg of fresh royal jelly with a 6% 10HDA content.

Take 1 to 3 capsules daily.
Regular price
Sale price
$34.00 USD
Unit price
per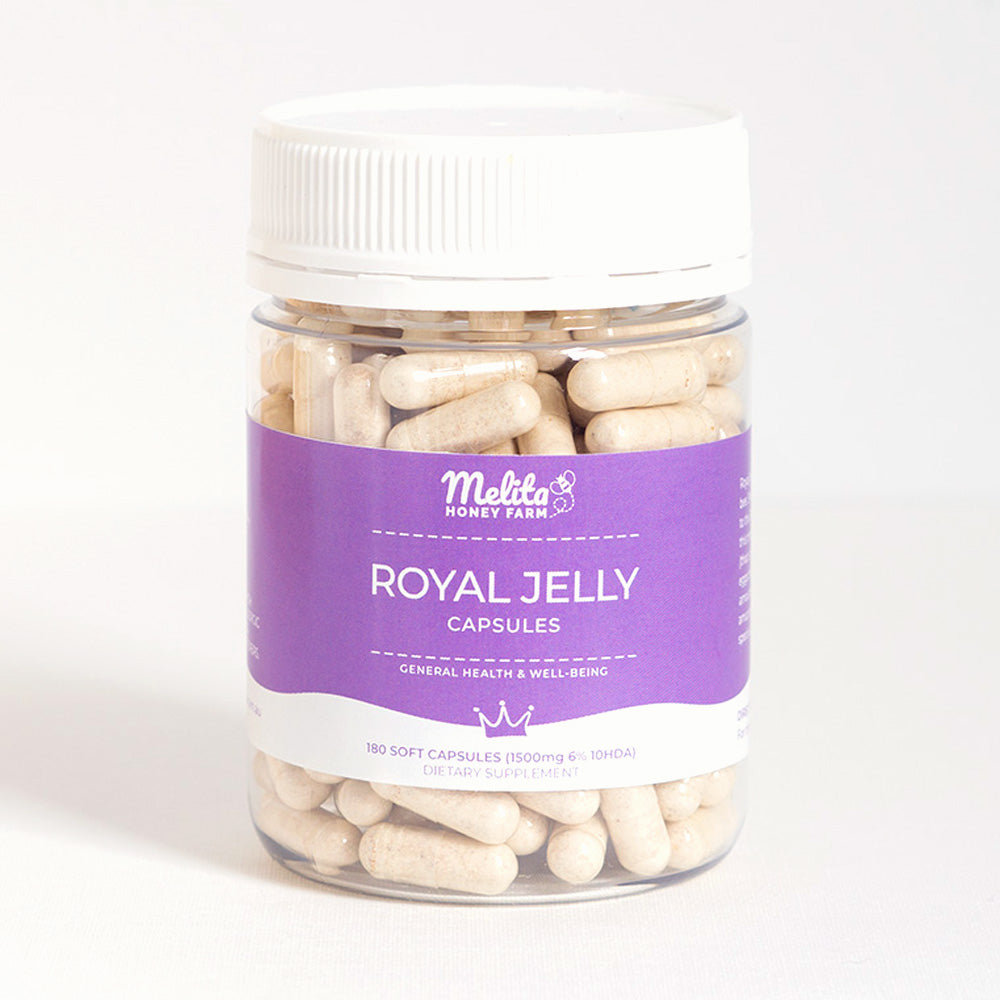 Royal jelly capsules
Just started to take but so far all okay thankyou I have recommended them to others as well
For better skin and immune system
I have been a long term user of this brand, for over 5 years. I took two capusales every day. I had tried different brands before but this one seems to be the most effective. My skin is better, and i seldom get sick. I would highly recommend this product.
Fertility benefits
Tried to conceive for over four years. Began taking Royal Jelly prior to my third ovum pick up for IVF. My egg quality improved dramatically! Successfully conceived on our 9th IVF transfer shortly after and currently 33 weeks pregnant! Could be a coincidence - try it for yourself.